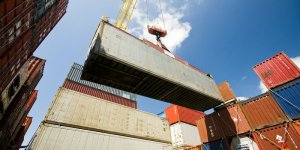 ESC expresses its disappointment with the Block Exemption Regulation (BER) for vessel sharing agreements (VSA) published recently by the Hong Kong competition authority.  The regulation seems to be the same as the European one in a sense that it clearly favours carriers' interests. It has even a broader scope than the European legislation. According to this regulation, the parties in a vessel sharing agreement will be able to discuss and agree on operational arrangements relating to the provision of liner shipping services, including the coordination or joint operation of vessel services, and the exchange or charter of vessel.
The Hong Kong regulation for vessel sharing agreements covers the joint operation of liner shipping services including:
the coordination and/or joint fixing of sailing timetables and the determination of ports of call
the exchange, sale or cross-chartering of space or slots on vessels
the pooling of vessels and/or port installations
the use of one or more joint operations offices
the provision of containers, chassis and other equipment and/or the rental, leasing, or purchase contracts for such equipment.
First, the regulation includes break-bulk cooperation. Second, there is a high market share threshold. While in Europe it is 30 %, the Hong Kong regulation puts a ceiling of 40%. This seems "to align with" and "to preserve" the current organisation of carriers with each of the alliances constituting a market share of just above 30%. Third, as the share is calculated on a maritime coastal range (like ports of the north range), no alliance or VSA will ever be above 40%.
Thus, in practice, this regulation literally exempts the whole liner sector from certain competition rules.
In the coming year, the European Commission will come with the same process of a renewal (or not) of the current BER rules for liners. ESC will follow very closely these developments and stand for ending the application of this extraordinary status for liner shipping services providers and will support fare competition rules in the European arena.