Improving Performance of EU Marine Governance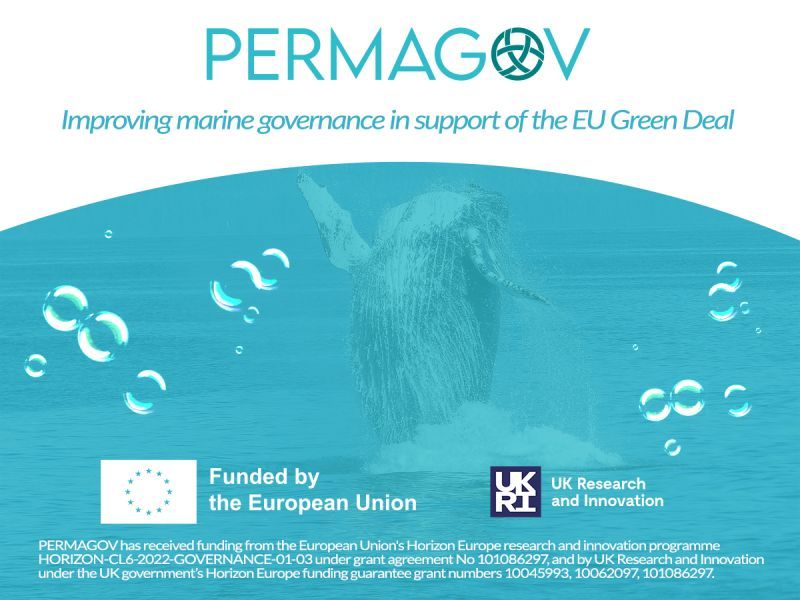 PERMAGOV sets out to improve EU marine governance so that it can better meet the goals and objectives established in the European Green Deal. The current largely fragmented nature of marine governance needs to evolve toward a more cross-cutting and agile arrangement, one that is in sync with wider developments taking place at sea, at shores and on land. PERMAGOV will achieve that by piloting a novel multi-level governance approach for various regional seas and national waters around Europe.
Four so-called 'target areas' of key importance to sustainable development have been identified. Each of these target areas comprise two or three case studies as follows:
Maritime transport

Case study 1: De-carbonising shipping
Case study 2: Motorways of the sea

Marine life

Case study 3: Seabed integrity
Case study 4: Fishing in MPAs

Marine energy

Case study 5:  Floating wind
Case study 6: Energy island
Case study 7: Offshore wind

Marine plastics

Case study 8: Marine litter in the Baltic Sea
Case study 9: Marine litter in the Mediterranean Sea
Part of the problem with EU marine governance is its disjointed nature, with fragmentation observed between institutions, regulations and sectors. PERMAGOV aims to streamline the implementation of sustainable marine management by focusing on cross-cutting policy priorities in the four regime complexes, and by analysing within them factors that cause fragmentation.
PERMAGOV will streamline the performance of marine polices by conducting a deep-dive assessment of 9 cases that share thematic relevance to the European Green Deal.
ESC is involved as end-user of marine policies in the target area 'Maritime Transport'. In this target area, ESC will be responsible for the case study "Decarbonising Shipping".