Commission Concerned about Effect Border Controls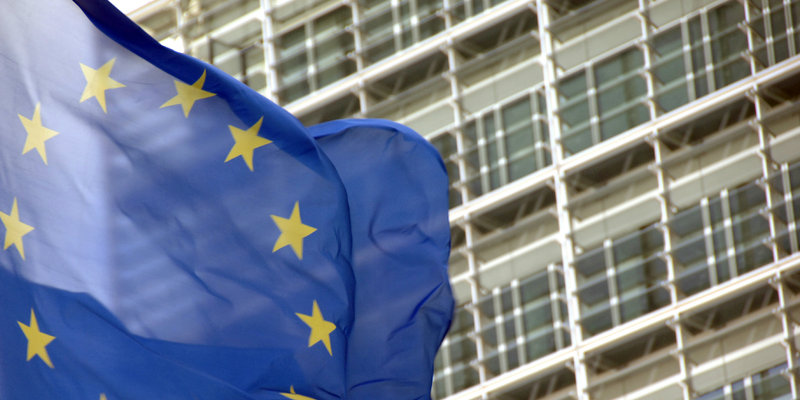 Since the reintroduction of border controls in several Member States leads to damage for shippers, ESC asked Commissioner Juncker to make sure the free movement of goods is protected. Last week EU representatives discussed the issue.
Last February ESC, as the first of the involved stakeholders, send a letter to president Juncker stressing the importance of the internal market and the damaging effect of the reintroduction of border controls on European trade and transport. ESC asked for action on the European level including improved protection of the outer borders and border controls respecting the European principle of free traffic of goods.
Last week this problem was discussed in a debate held in the European Parliament Plenary. The Commission's evaluations showed that the temporary border controls hamper the free movement of goods and lead to delays, causing large losses and deteriorating competitiveness. Commissioner Juncker had already mentioned before that the total damage of the reintroduction of borders could amount up to 3 billion euros. The total damage could, however, be considerably higher due to a decrease of trade and unexpected delays.
At the beginning of the meeting Commissioner Marianne Thyssen promised that the Commission will make effort to restore the normal functioning of the Schengen area by the end of this year. During the debate the importance of Schengen was stressed and the urgency of a common European solution such as the strengthening of external borders. Also the option of a support mechanism to make up for losses was suggested. The Commission concluded that it would like to see Schengen return to normal since the costs for companies, citizens and the Member States are high.
These high costs can be illustrated by the case of Austria. A study conducted by the Münchner ifo-Instituts concluded that the reintroduced border controls in the Balkans and the Italy Route would cost Austria up to 210 million euro's per year. However, if this would affect the intercontinental trade the BNP losses could even amount to 242 million euro's. Almost 20 percent of Austria's exports would be affected by the controls and almost 17 percent of its imports. If controls would be implemented on all of Austria's borders, this would lead to decrease in international trade of 2.4 percent and a reduction of 400 to 900 million euros, which would cost the average Austrian citizens between 47.2 and 116.1 euro's per year.
This article was posted on April 30th, 2016 by ESC under News